Introducing the world's most advanced
air suspension system for the Volkswagen T5.

Unique articulating end cap.
Uses the OE bearing and top mount while allowing a smooth articulation. This eliminates the additional noise associated with spherical bearing mounts.
Double bellow air springs
A double bellow air spring allows for a progressive rate, and the multi-ply rubber flex members are a long tried and tested design.
Preset height adjustable. 
Allows the driving pressure to be set at 9 different positions for optimal corner weights and stance. Adjustment is made using circlip grooves, meaning the damper capacity can be greater than a threaded body design.
British dampers, for British roads. 
The damping has been extensively designed to suit the weight of the T5, the rate of the air spring and the roads they are driven on. Twin tube dampers offer a robust, reliable and highly tunable setup with superior noise isolation over monotube designs.
The black zinc plated casing is wider than stock, giving a greater fluid volume and larger piston diameter to offer a beautifully smooth yet firm and precise ride, without the harshness found with most coilover systems.
Adjustable and flexible. 
32 point adjustable damping means the suspension can be calibrated for a wide range of vehicle and wheel weights as well as personal preferences.
No Compromise.
Nothing has been added or taken away for the sake of it. We have slimmed down the ancilliary tabs to just those that are necessary in order to reduce unsprung weight. 
To ensure a perfect fitment, a large amount of travel and maximum fluid volume inside the damper, the end caps are machined from billet steel and welded to the casing. This forms an integral part of the damper.
The Personal Touch.
While many of the parts are CNC machined, the final touches are made manually by highly skilled engineers.

This ensures each component goes through rigorous inspection and scrutineering before final assembly. 

The damping is adjustable, however it is a fairly small window of adjustment for fine tuning. We have set the damping up as close as possible to "perfect", but sometimes fine tuning a damper is more of a personal thing.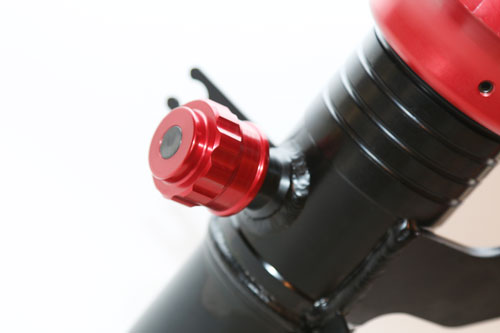 Truly tuneable rear system.
The rear system can be supplied with or without uprated dampers, depending on personal preference.

The dampers we have chosen for the rear kit are a monotube design made by Eibach. The rear damper needs less travel and is narrower, yet needs to cope with a wide variety of loading. The monotube design offers this adaptability as well as offering good noise isolation via the high quality rubber bushes. 
The air springs have been set up to suit stock dampers as much as possible, so adding this is optional, yet it's a great upgrade for performance. 

Another option is our unique adjustable accumulation system which offers a variable "swept" volume of air inside the system. This allows the user to alter the spring frequency to switch between comfort and sport, this is also useful when altering the load in the back of the vehicle.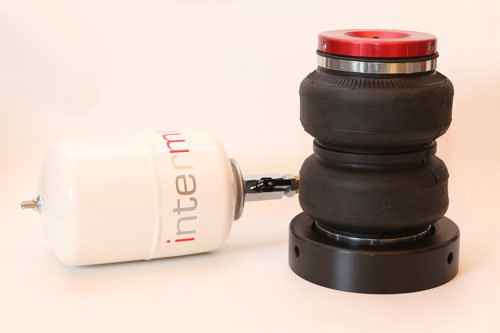 A place for everything.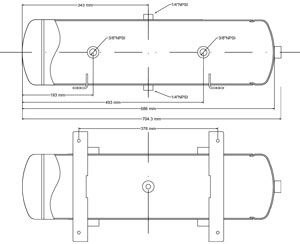 Another Intermotiv exclusive offering, a T5 specific tank, which has been designed to to mount underneath the van.

The systems are of course available with a full choice of tanks for those who might want to mount them inside, however we have found that the majority of T5 owners would like to maximise the available interior space. Because of this the underslung tank is supplied as standard with this kit. The tank can be mounted underneath the vehicle without getting in the way of any standard components.
Air Lift 3P and 3H Management

The Air Lift 3P and 3H systems are among the most innovative air suspension controllers of all time.
Both systems share the same features, however while the 3P is pressure based, the 3H is height and pressure based.
Both Systems:

Free mobile app for control via Bluetooth (no additional hardware required)
Fully integrated manifold allows for simple installation
Anodised CNC machined display (with just one wire)
5 customisable presets
4 path control
Digital display with adjustable backlight
Displays bag and tank pressure (and height for 3H)
Rise on start function
Display can be mounted horizontally or vertically.
Show mode, control your suspension via your mobile even when the car is off
Limited Lifetime Warranty
3H Additional Features: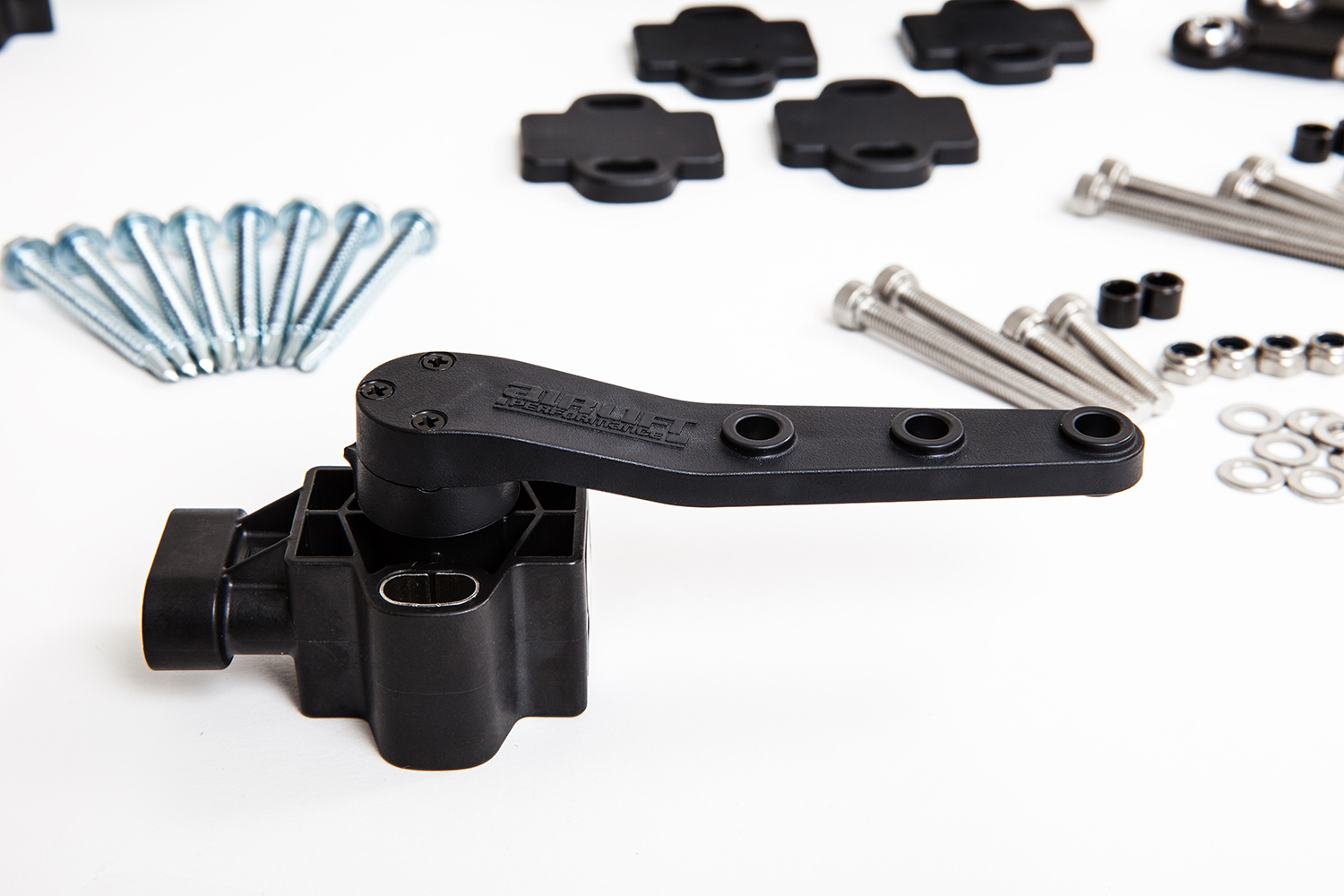 Height AND Pressure.  Height sensors give the ability to automatically adapt to changes in vehicle load.
Anti Cross Loading. Heights are set to keep the suspension geometry correct every time.
Axle Equalisation. Pressure sensors still play a vital role in making sure the pressures aren't radically different from one side to the other.
Tip:  It is possible to upgrade from the 3P to the 3H at any time!  We don't always advise the use of height sensors on some vehicles, and likewise some vehicles we find height sensors are a requirement.  Please ask for more information if you're unsure of which system to go for.