More info
Complete Air Lift Air Suspension Package
Contents:
Front and rear air suspension kits
Air Lift 3P Air Management System
Compressor (Viair 444C as standard)
Tank (4 gallon aluminium tank as standard)
Air Lines (1/4' as standard)
Water Trap
Wiring loom
Comprehensive installation instructions
Air Lift 3P and 3H Management

The Air Lift 3P and 3H systems are among the most innovative air suspension controllers of all time.
Both systems share the same features, however while the 3P is pressure based, the 3H is height and pressure based.
Both Systems:

Free mobile app for control via Bluetooth (no additional hardware required)
Fully integrated manifold allows for simple installation
Anodised CNC machined display (with just one wire)
5 customisable presets
4 path control
Digital display with adjustable backlight
Displays bag and tank pressure (and height for 3H)
Rise on start function
Display can be mounted horizontally or vertically.
Show mode, control your suspension via your mobile even when the car is off
Limited Lifetime Warranty
3H Additional Features: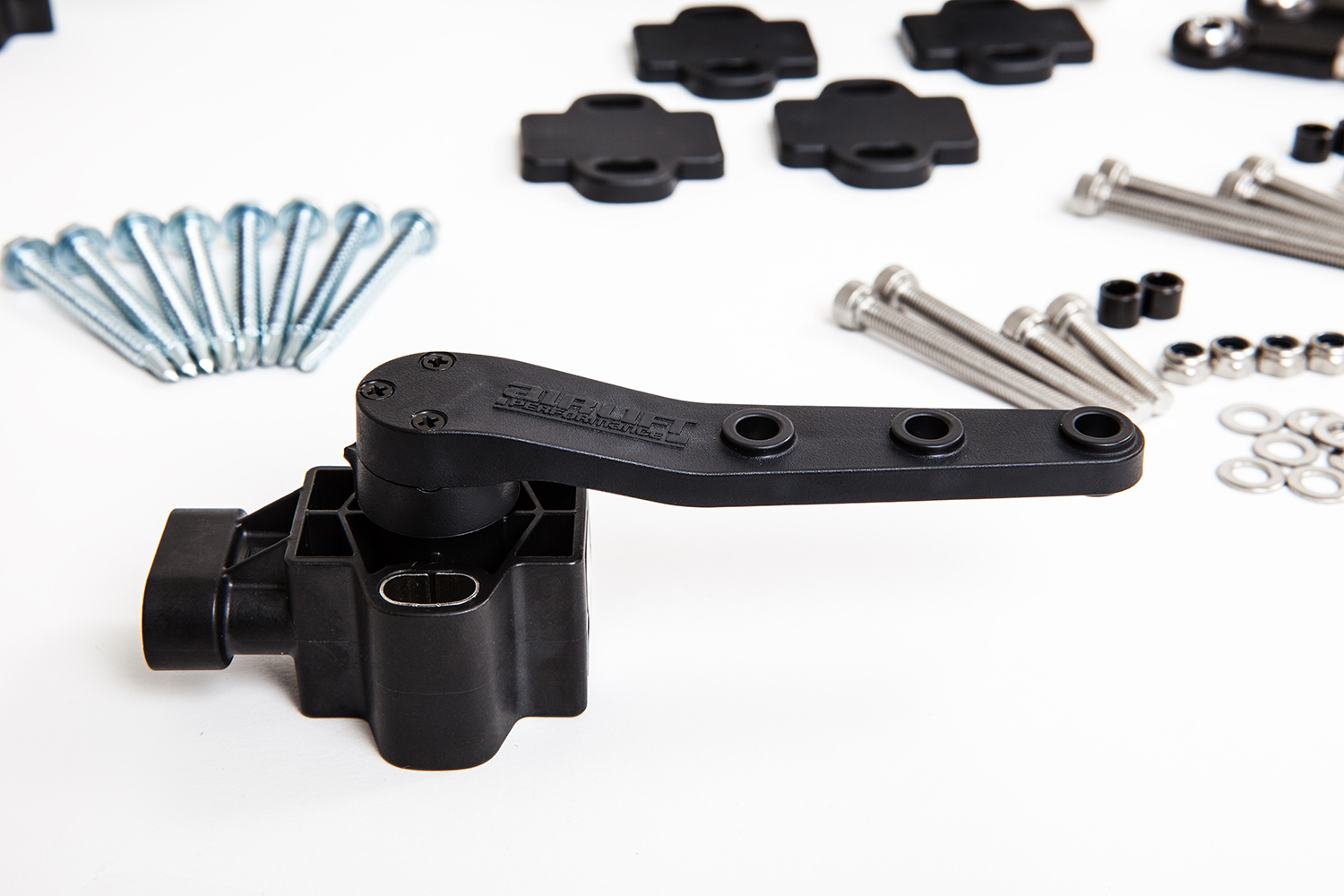 Height AND Pressure.  Height sensors give the ability to automatically adapt to changes in vehicle load.
Anti Cross Loading. Heights are set to keep the suspension geometry correct every time.
Axle Equalisation. Pressure sensors still play a vital role in making sure the pressures aren't radically different from one side to the other.
Tip:  It is possible to upgrade from the 3P to the 3H at any time!  We don't always advise the use of height sensors on some vehicles, and likewise some vehicles we find height sensors are a requirement.  Please ask for more information if you're unsure of which system to go for.